Research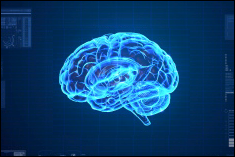 The Maryland Neuroimaging Center is available to researchers from the University of Maryland and other regional centers. 
Available for use on-site:
Functional MRI Stimulation and
 Response Recording System
Real-Time Motion Tracking

MR BioPac
Physiological Recording System


ECG * RESP * PPG * GSR * CO2/O2

High-Quality Auditory System
Noise-Cancelling Microphone
IT Facilities for Imaging

DICOM Server *Data Analysis Lab*

Eye-Tracking
Infrared Particpant Monitoring
Response Devices
Current research fosters collaboration among neuroscientists, psychologists, cognitive scientists, engineers, and physicists.
Steps for Conducting Research at the Maryland Neuroimaging Center

*Research must meet IRB requirements
Seed Grants are also available to sponsor UMD faculty use of the MRI scanner for the purpose of acquiring funding from an outside agency. Contact Sandy Collier at collier@umd.edu for more information.
Undergraduate students

Contact collier@umd.edu for available research opportunies.